Connecting Motorsports
Organizers often use several different platforms to run their motorsports events. We've changed that.
POWERFUL FEATURES
Motorsports, Connected.
TICKETING
From spectator to hospitality ticket management, we got you covered. You'll no longer need to wonder if everything is taken care of.
DRIVER REGISTRATION
With detailed profiles of both drivers and their vehicles, we streamline your driver registration for drivers and their teams.
FAN ENGAGEMENT
From apps to Livestreams we have a complete solution to engage your audience and grow your sponsors.
SPONSOR ACTIVATION
Sponsors are difficult to acquire and maintain. They are always looking for new and innovative ways to engage with your audience. We make it a breeze.
CONNECTED DATA
Create Impact With Real Data
When your data is all on one platform, you can use it to enhance sponsor activation, driver experiences, attendee interactions, and grow your series.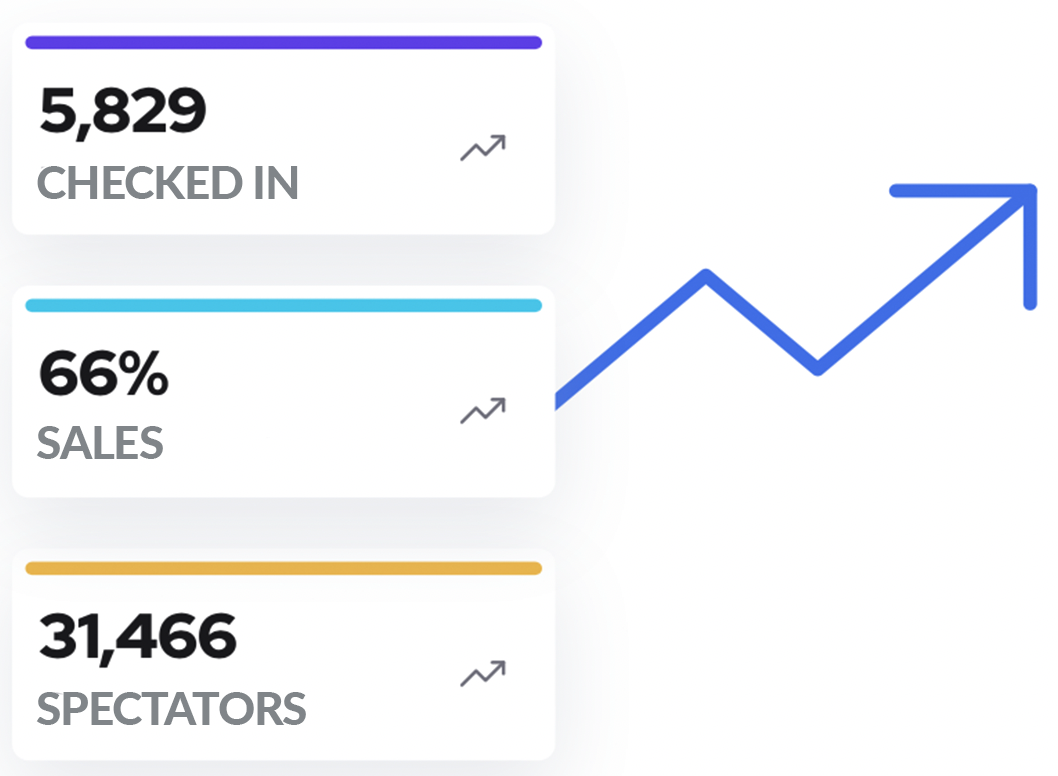 Stay Informed
As we launch new features, we'll keep you updated.